Best Friends: The Surrendered Beagle and Drifter Tomcat
When his eyes met mine, I saw into his soul. He was loving, intuitive; it was as though we had known each other from a time of long ago.
When our German shepherd passed last summer, I knew there would never be another shepherd in my life. It was just too painful. We decided to donate all of her items—bowls, toys, kennel, food, etc.—to the Prairie Paws Animal Shelter in Grand Prairie, TX. It was the same shelter where we adopted two of our cats; where my first beloved dog was cremated, after he passed in a house fire; where the brick with his name stands in front of the shelter… Prairie Paws is a place that holds a special spot in our hearts. It is no wonder that it would lead us to yet another animal who would steal our hearts.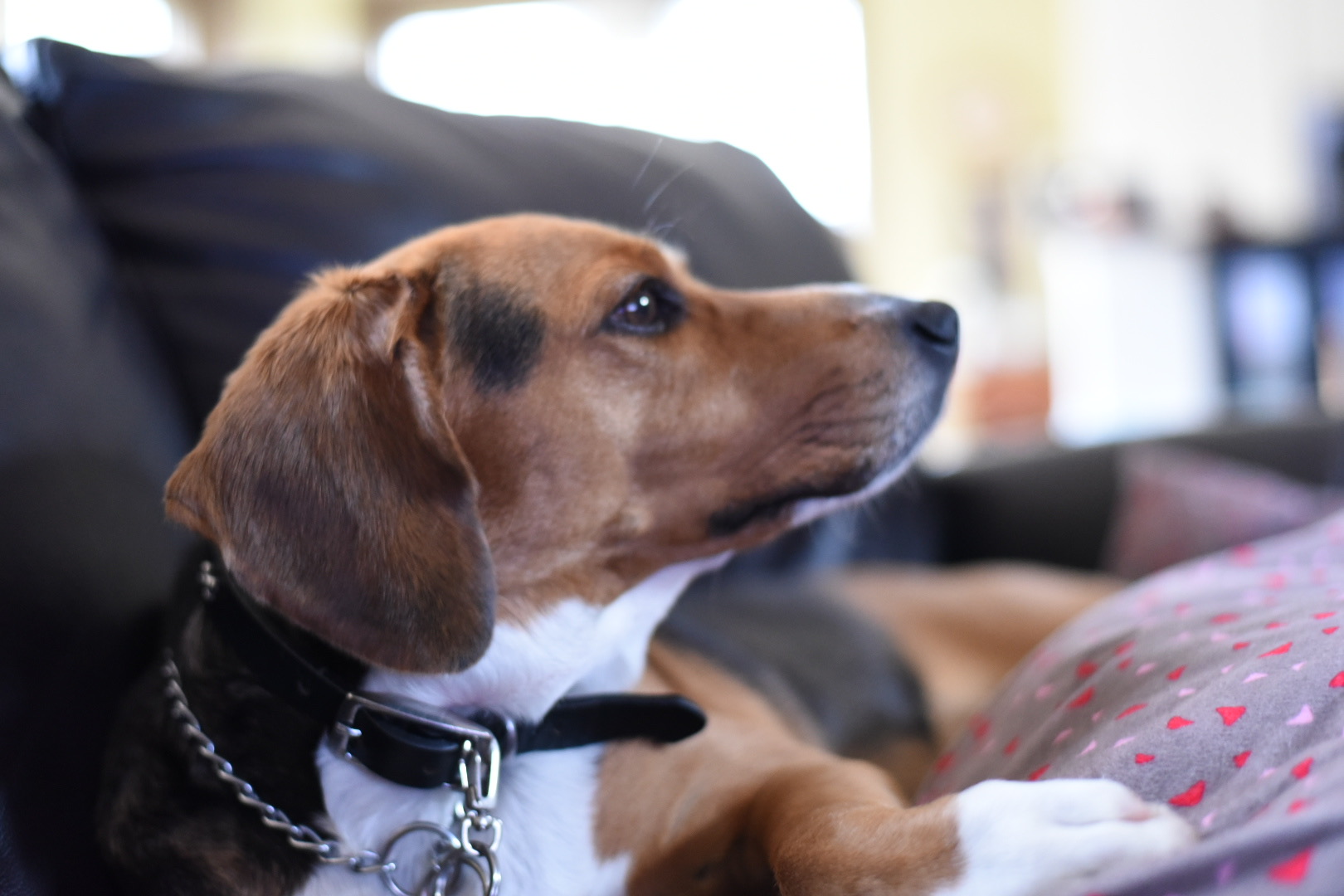 I told my husband, I pleaded with him not to take me. He wanted us to go as a family to drop off the donations. I warned him if I came along, he would regret it. If I bonded with a dog, I would have a hard time not bringing him home. Losing our shepherd was still fresh and I knew (in my head) we weren't really ready for another dog. But I also knew myself—the fact that my heart overrules my head every time. My soft spot for animals was chronic. It was my weakness. And I knew my husband—as tough as he was on the outside, if we found "the one," he wouldn't be able to say no to his chorus of three daughters and wife.
As my husband was carrying the kennel into the shelter, from the waiting area, I looked at the shelter dogs, who had no control over their own fate. Across several kennels a lone Beagle jumped up on the glass and stared deeply into my eyes. The other dogs were barking, anxious, loud, yet he stood up with his paws on the glass, still as a statue—other than his wagging tail—and stared deeply, intuitively, knowingly, pleadingly. He wouldn't break the gaze; he had a story he could never tell me. But he wanted me to notice him.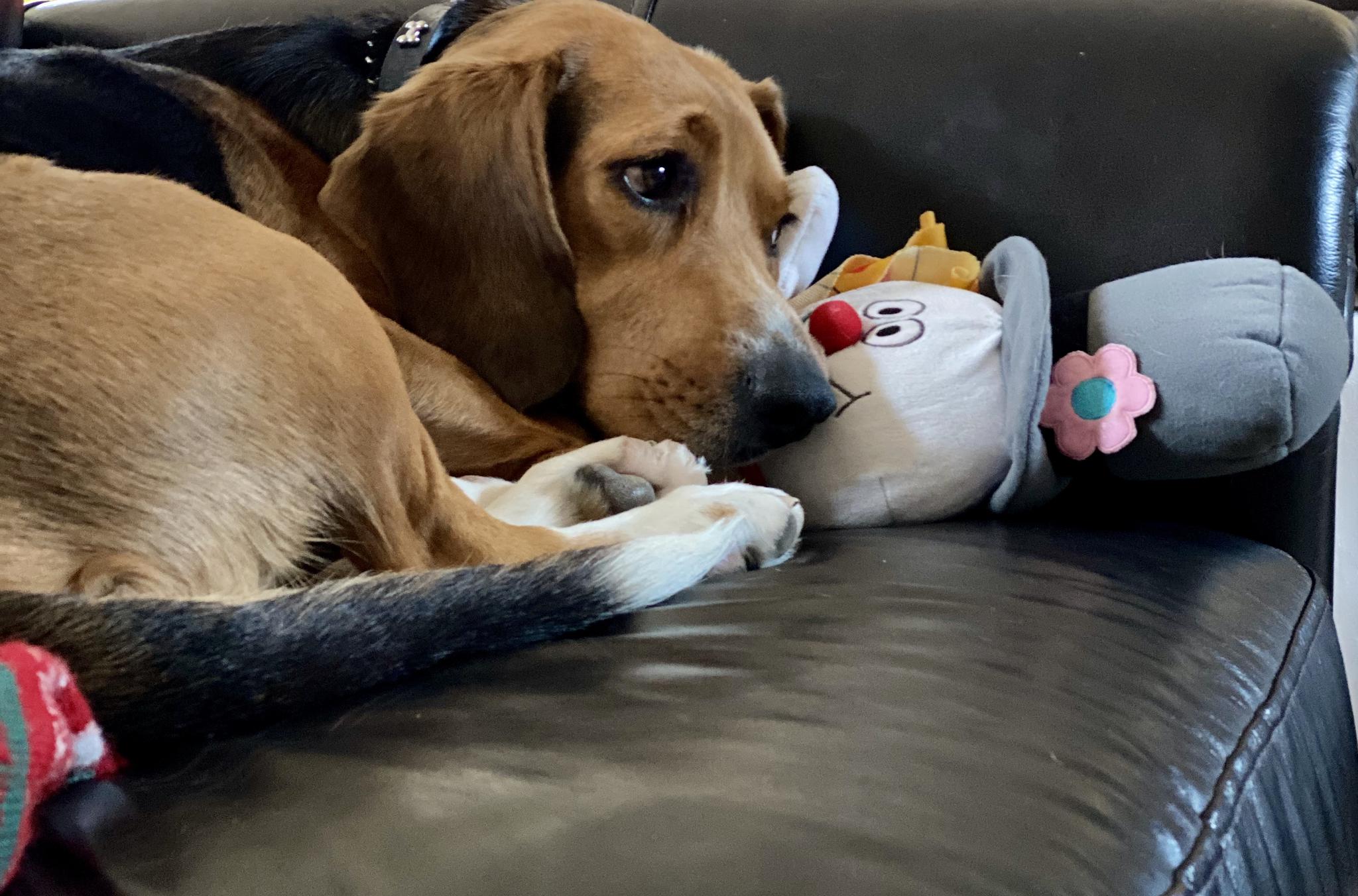 I leisurely strolled down the corridors, through the rows of attention-seeking dogs and stopped at his kennel. He came up to the glass, friendly, wagging his tail, as if we were lost friends, reunited. My girls ooooed and awed when they saw him. "Can we take him? Pleeeeeeeeeeeease?????"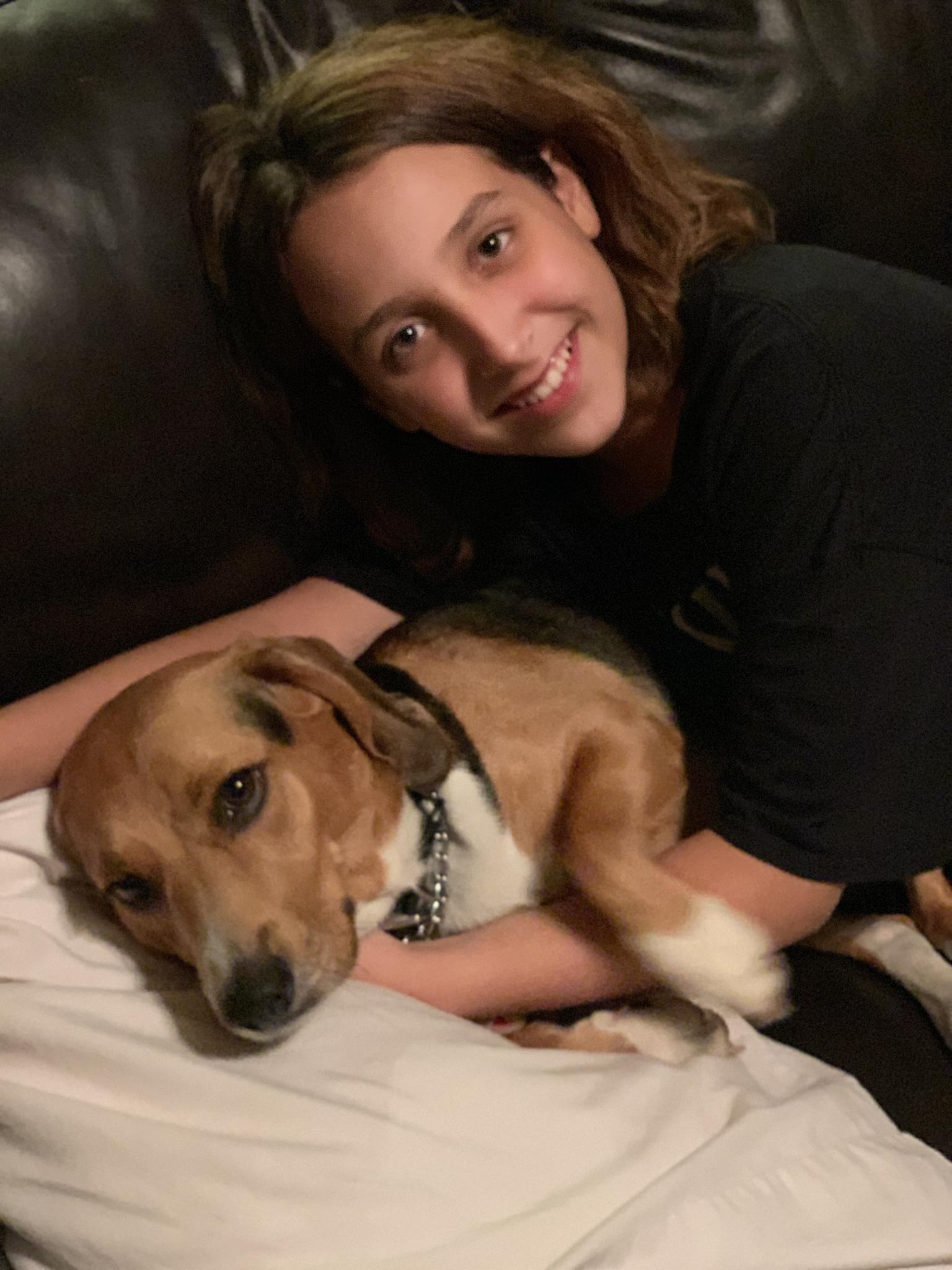 I took out the paper from the folder on his kennel to learn more about him. It was filled out sparsely and haphazardly. He barked too much, it said. This was the reason he was given up to the shelter. He loved water. He wasn't potty-trained and even though he had a name, we would soon learn he didn't respond to it. Unmistakably, he had been an afterthought and nuisance to his previous owners. The shelter guessed he was about 2 years old. He had, what appeared to be, a burn on one side; he was drastically overweight; and worst of all, he was heart worm positive.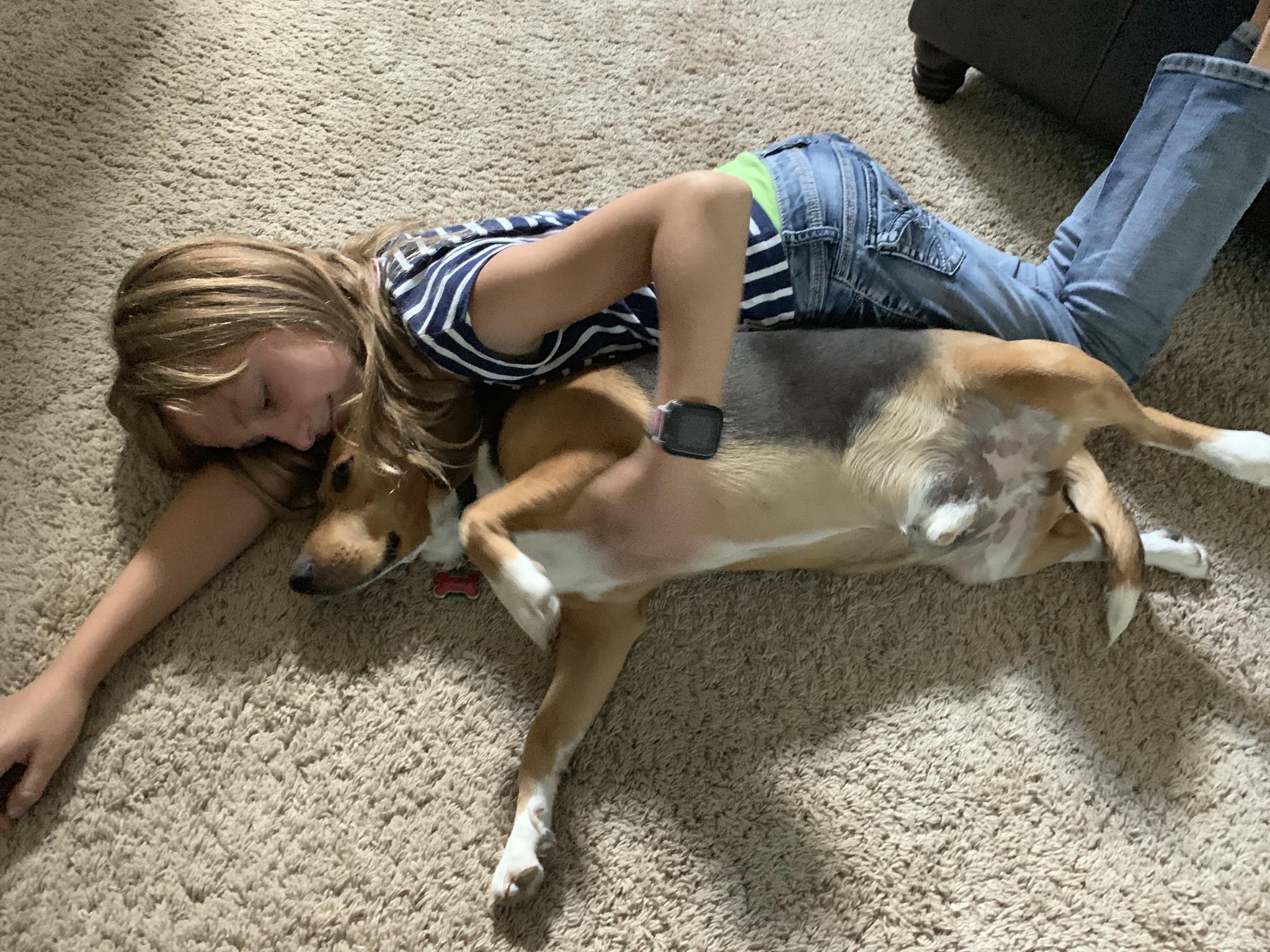 He continued to look at me with eagerness, happiness, pure joy and love. His large, pleading, intelligent eyes would not look away as he cocked his head, raised his floppy ears, as much as they would go up and waited. He'd only been there two days. Was this meant to be? I suppose we like to believe that we pick our own pets. But believe me, they pick us.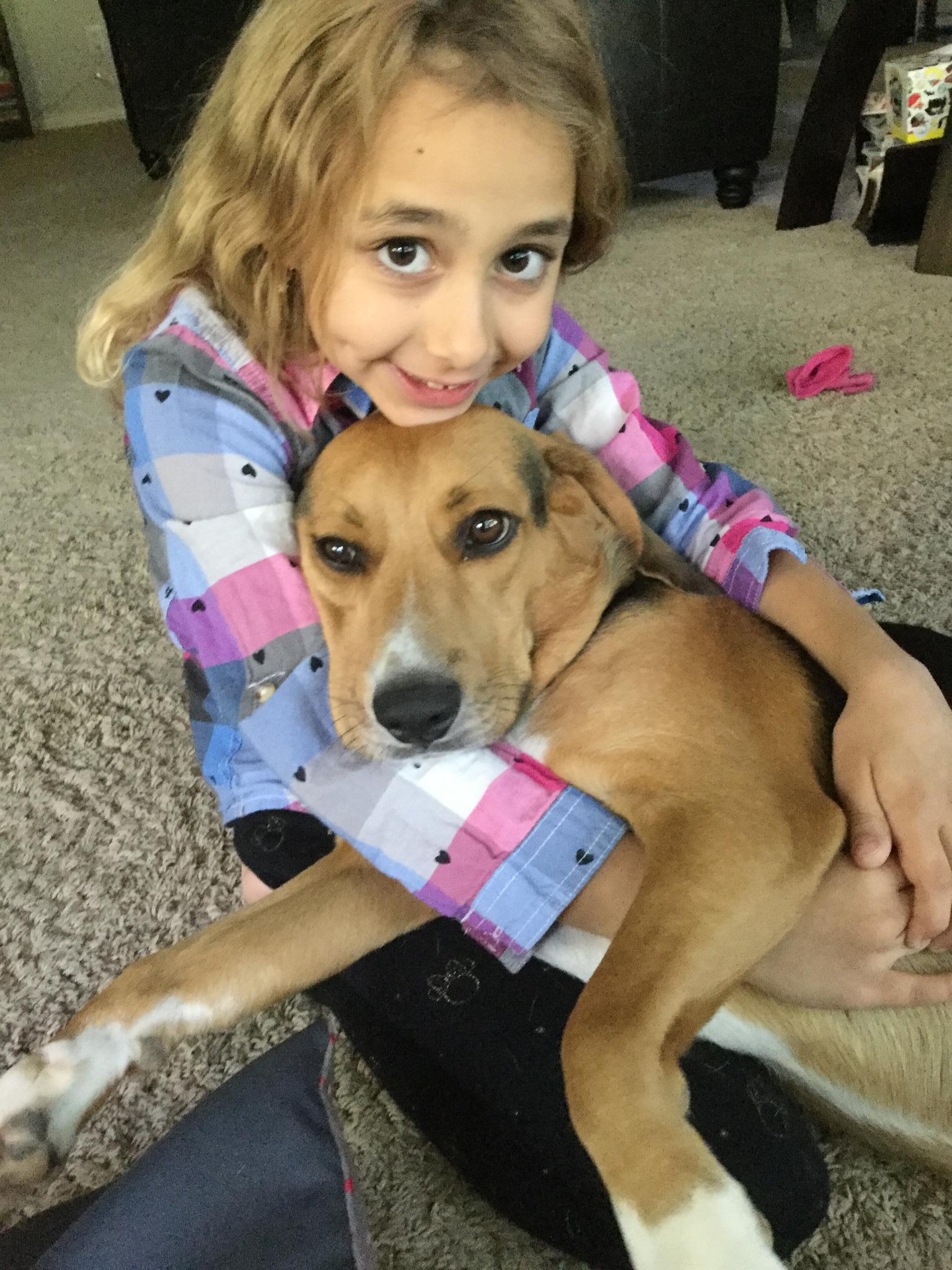 Our family seems to find the pets that are abandoned by society…
My middle daughter has persistently fed stray cats in our neighborhood. She befriended one that had been a mean tomcat for much of his life. He ruled the streets with his huge testosterone cheeks, appeared to be quite the fighter and had the abscessed ear to prove it. He also had a fatal disease--we do not know how many years he has.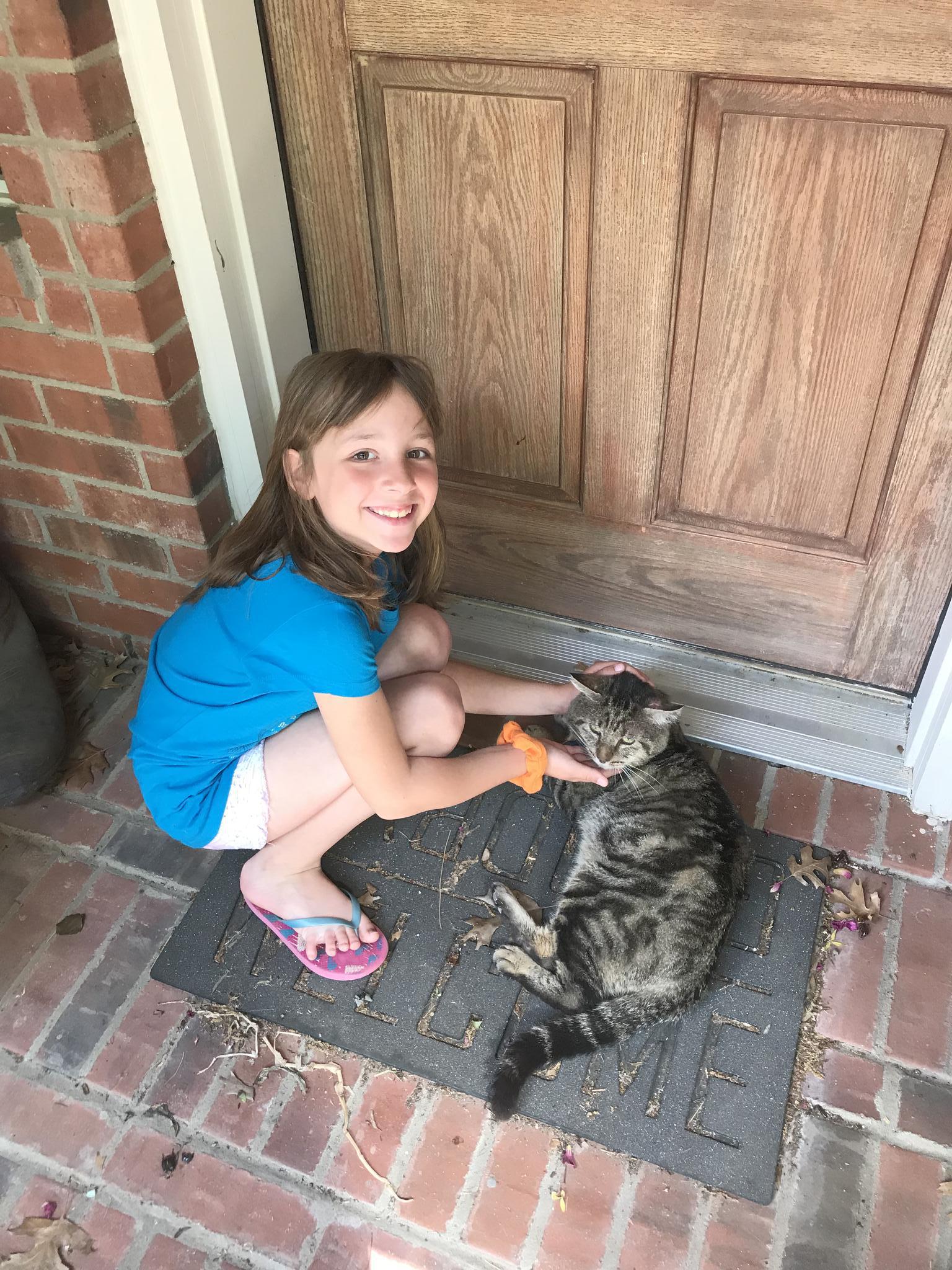 His story deserves a sidebar: He was caught in a case of mistaken identity, neutered and when the "owners" came to get him, they realized he wasn't their cat so they left him. Even though their vet was ready to put him down, given his health issues and abscess, because of my daughter, I reclaimed the roaming tomcat and he became our "Tom."

We took him to our incredible vet, Dr. Kevin Beam, at Alvarado Veterinary Clinic and he too would not give up on Tom. Through various antibiotics and steroids, Dr. Beam was able to cure his abscessed ear and with my daughter's love, care and inability to give up on any living being, he grew in health and strength. 
Tom was a fighter and he wasn't giving up. It took a month and a half of various medications and recovery in our bathroom. Since his return to health, he has been living a calm, easy-going and healthy life; and has turned from a fighter to a lover. He went from looking like he had left a starvation camp, after his near fatal abscess, to being plump, happy and more loving than any lap cat.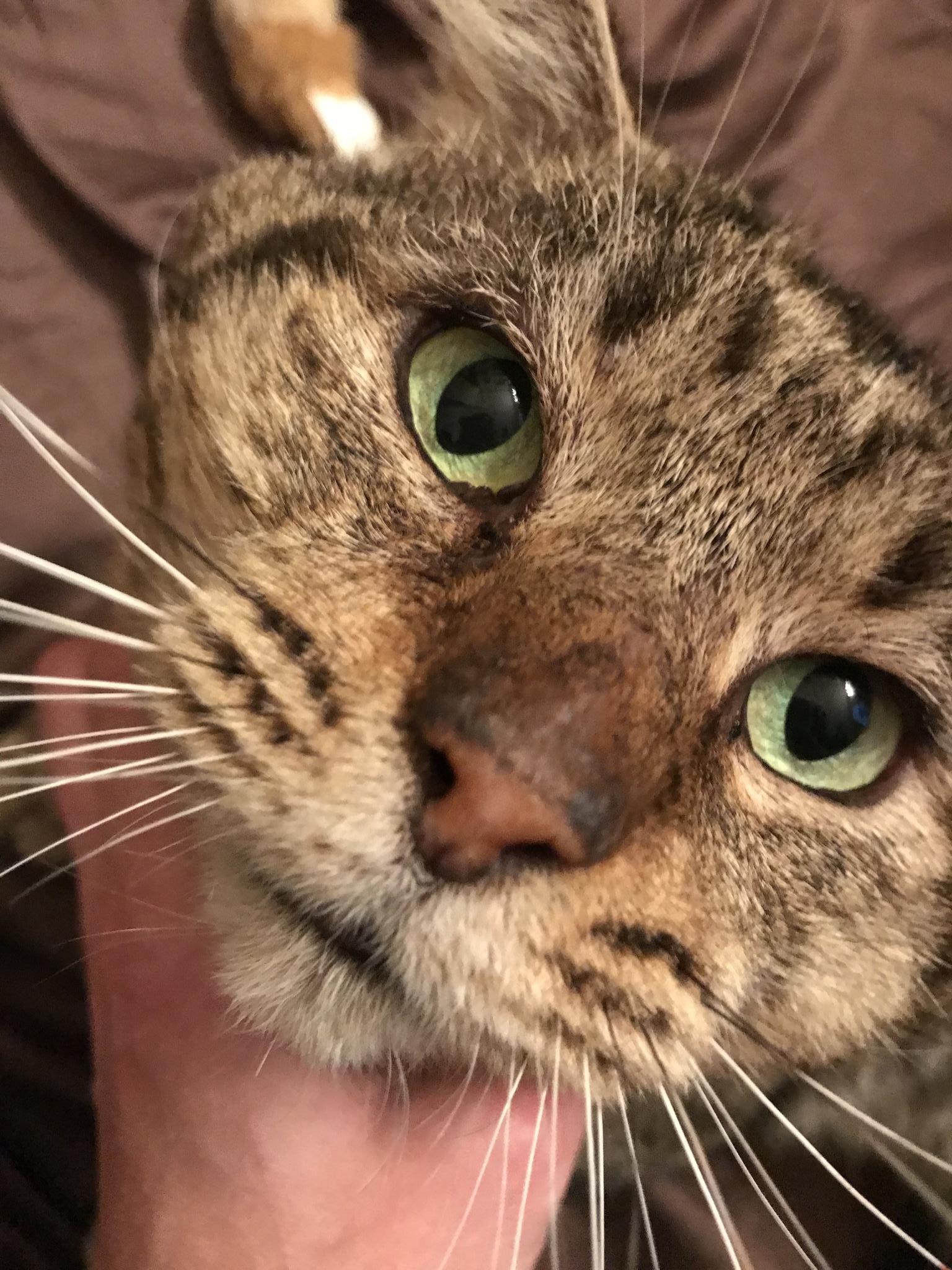 Tom stands guard at our front door, protecting our house and goes on walks with the girls, as if he were a dog. We may need a "Beware of Cat" sign (He's been known to scare a mail carrier or two). His legs hurt a bit, so he can only keep up for a while on the walks, but he does as long as he can and meows for the girls to come back, when he determines they've gone too far. His love and purrs are never-ending. Little did Tom know he would soon have a new best friend.
That day in August, the little, overweight Beagle came home with us. As he got out of our pickup, Tom was his welcome committee. They were instant friends. I had never seen anything like it. They cleaned each other, snuggled. Tom purred and the Beagle whimpered. It was as if they knew they were two once-hopeless beings, who were given a new chance at life and a new friendship.
Since he never did know his name, we decided to give our Beagle a new name. My husband chose Sir Charles Barkley—because he does like to bark. He knew his name after one day. I guess he liked it too.
Rather than euthanizing heart worm positive pets, Prairie Paws, for free, treats pets with the very expensive treatment. They provided the procedure for Charlie and after the weeks of required low-activity, he is healthy and has clearly accepted us as his new family. He's happy, lazy, loves to lay in the sun, snores when he sleeps, is intuitive with the girls and their emotions, enjoys just hanging out with Tom, LOVES to eat (we had to put him on diet doggy food and hide all human food). Food seems to be his greatest downfall—whether it's candy, granola bars, even cough drops.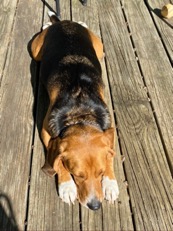 However, one unanticipated gift he has given us, is protection—something I never considered a trait of a Beagle.
The other night, his bark was intense, angry, incessant—not his typical, "I'm ready to come back in the house" bark. I went outside to see what he was barking at and he wouldn't move from his position. A copperhead snake was on the deck and he had it cornered. My husband has been bitten by a copperhead and spent three days in the hospital with intensive treatment. We've killed several this year already. Charlie wouldn't move until I had something in my hand with which to kill the snake—it was one of many we have had in our yard. All I could find was a board. Once I had it pinned Charlie stayed right by me, ready to get between me and the snake if I were in danger.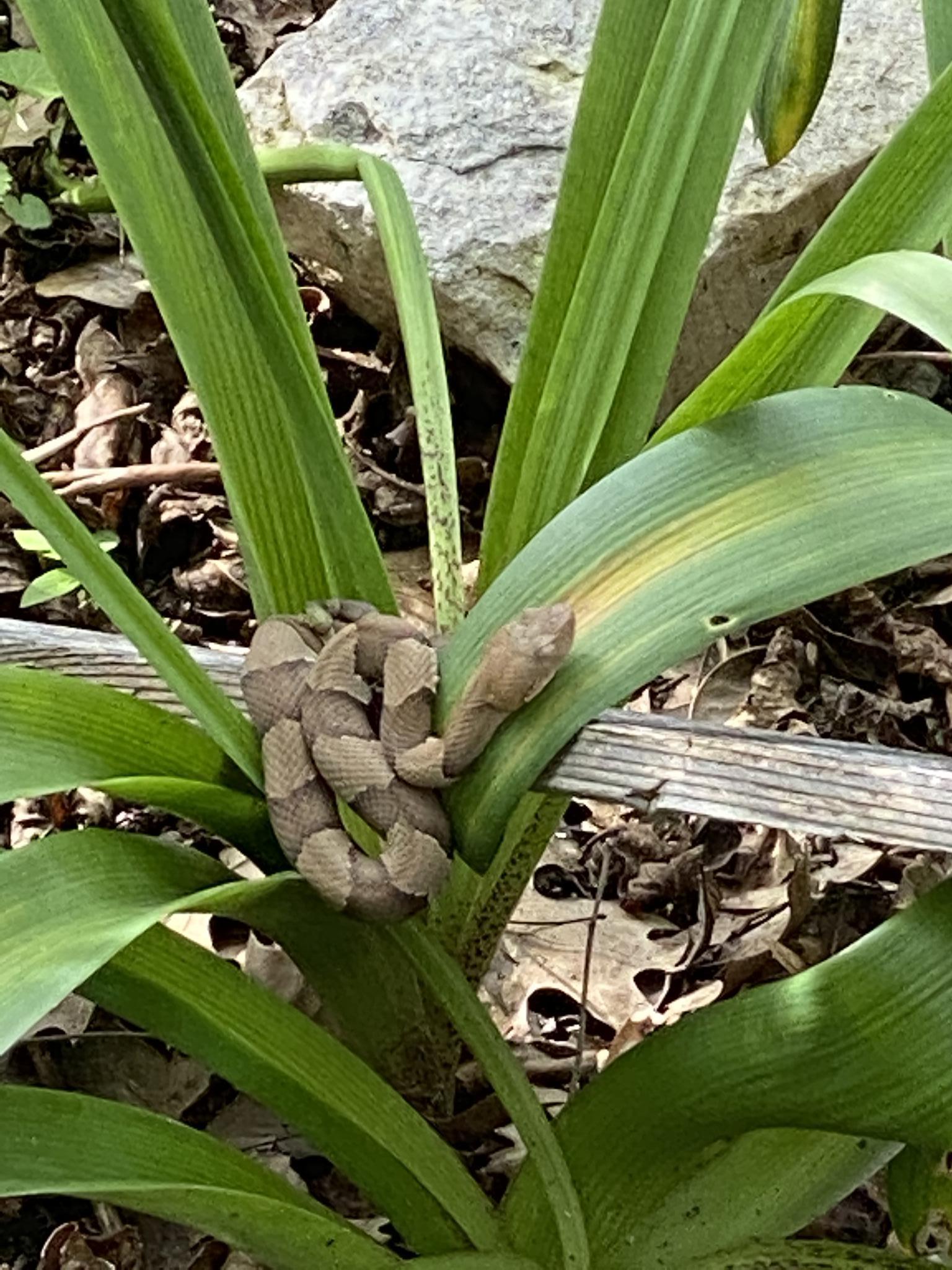 That night I cried. I cried because I knew Charlie would give his life for me. How lucky we were to have found this dog someone was willing to throw away.
As I sat on the couch that night, he came up to me, hiding the grape Nerds box he had just discovered and eaten from the Easter candy stash. I couldn't even be upset with him because what he had done with that snake, well, he deserved some candy, at a minimum.
Watching his relationship grow with our girls and watching his love with Tom warms my heart. Tom is an outdoor cat and Charlie will sit at the door in the house, keeping him company or whimpering until he can go out and they can play together.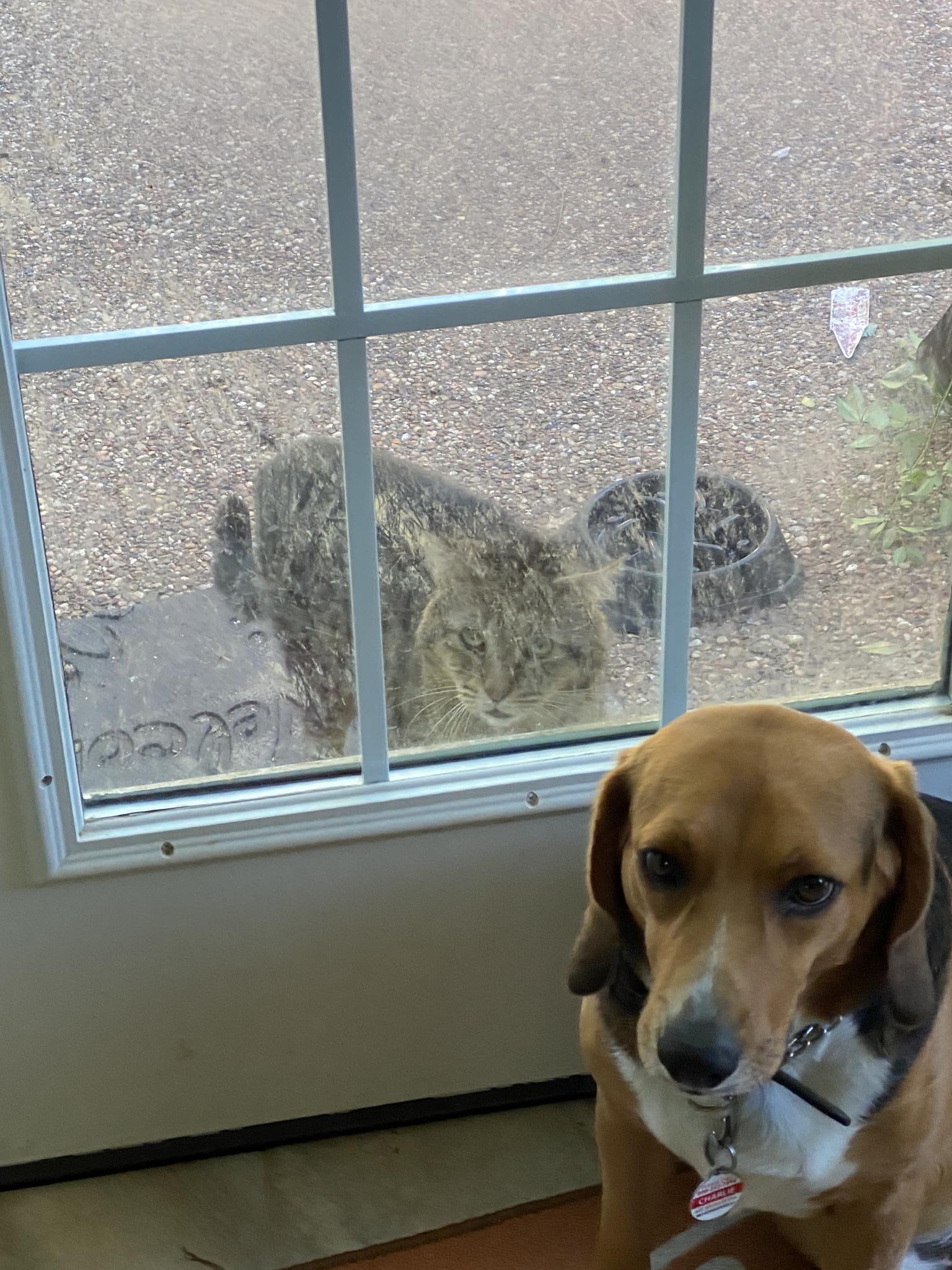 Charlie loves to snuggle and gets away with more than any other dog I have ever owned. He has created his own place in our home. His bark may be loud, but his love for us is not only louder, but undeniable.
Seeing his relationship with Tom is a testament that dogs and cats can be friends; that hopelessness can turn to hope and end with a happy story; that no matter what our past, we can find a better, happier future, and that we all, no matter our differences, just like cats and dogs, can find similarities and be friends. I think animals can teach us a thing or two. ISB