Do You Want to be my Friend?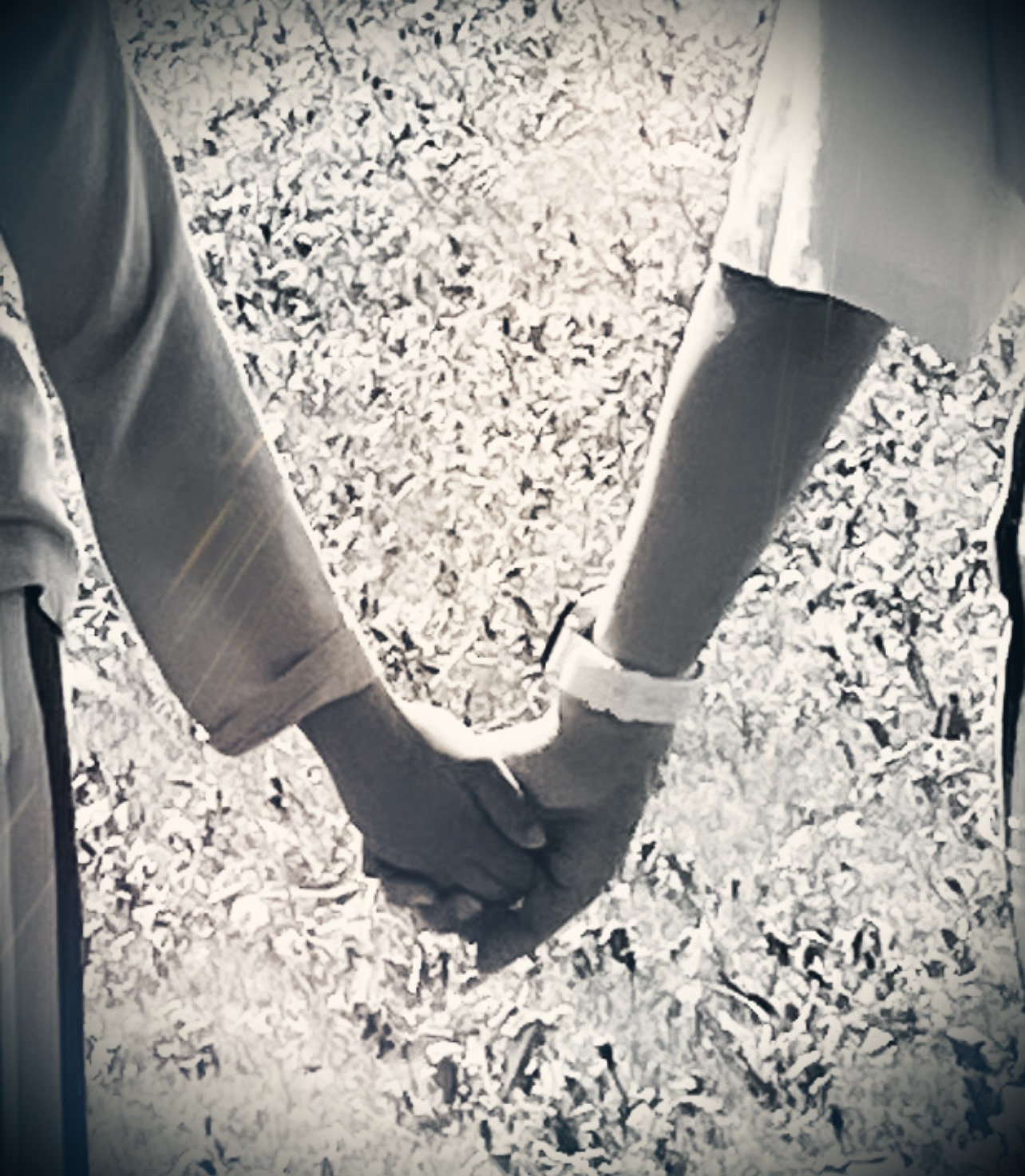 Do you want to be my friend? I never thought to ask that question. Perhaps I did. When I was a child. I don't remember. But as an adult, it's too revealing, threatening, fragile, immature, vulnerable and much too terrifying.
As children, we are braver, bolder and live with less complexes.
My middle daughter, Dani, met her best friend in kindergarten, 7 years ago. The class assignment was to find a buddy to trace on a large piece of paper. Dani had completed her assignment when she noticed a girl wandering with paper and crayons, looking for someone to be her partner.
"Do you need someone to trace you?" Dani asked.
"Yes."
"Do you want me to do it?"
"OK."
That day for lunch they sat together. At recess, they played together. By the end of the day Dani asked her classmate, "Do you want to be my friend?"
She said yes.

They became best of friends: Sleep overs, play dates, giggles, made up silly games, trick-or-treating at Halloween, pool days and picnics… Their friendship even transcended their own. The mom and I became friends; the dad and my husband became friends. Our families became friends. This year these two sweet girls who grew a garden of friendship will start middle school and are still the closest of friends.
When hearing Dani tell the story, she and her sisters began to talk about other friendships. Dani, I discovered, had made several friends in the same manner: By simply asking, "Do you want to be my friend?" Her younger sister did as well. "All you have to do is say seven little words, like a question," my youngest informed me in that unassuming, honest way kids do. Then she proceeded to say each word as she counted them one by one on each finger—Do-You-Want-To-Be-My-Friend—ending the last word with a raised voice to indicate "question mark?" It was so easy in their minds.
I couldn't imagine how in this strange year of virtual school the process of meeting, sitting together, lunching, recess, followed by the "Do you want to be my friend?" coda, or prologue, depending on your view, would work. Apparently, it wasn't so different. All you had to do was ask.
Dani made two friends during virtual school this year by asking "Do you want to be my friend?" As adults, we really do seem to complicate things. Just say seven little words, like a question.
Their conversation made me wonder why it was so difficult for adults to be direct, to be vulnerable? Psychology theorizes we may believe it's a sign of weakness. We prefer for someone else to make the first move or at least give us reason to believe we are now "friends." We may believe the person will think we are strange. I suppose asking someone "Do you want to be my friend?" at the copy machine might be considered odd behavior. But why? Back to our insecurities. What will that person think of me? That seems to be the seven-word question we prefer to ponder.
Friendships presented in Friends, Thelma and Louise, The Sisterhood of the Traveling Pants, Steel Magnolias, or Beaches appear to be our gift from Hollywood that bubbles the hope of an Ethel to my Lucy. We get lost in the romanticism of fictional friendships, but are too afraid to make them real. As with many lessons in life, our children show us how to do it, but we don't pay attention.
Instead, we judge. We question. We wander in a forest of insecurities rather than the meadow of possibilities.
What would life be like if we shed the doubts, judgements and hesitancies, allowing ourselves to ask the next person we meet and like, "Do you want to be my friend?"
By Ivana Segvic-Boudreaux
April 9, 2021