The Wilting of Journalism; the Resurgence of My Words
I used to write. Every day. Then life happened: a Ph.D., a job, a husband, three daughters in quick succession. Somehow the words vanished from my life. Although I was happy with my university job, surrounded by remarkable co-workers and my beautiful family, I knew there was a part of me that had gone into the depths of my heart, shrouded itself, and I knew I was going to long for it. Deeply.
After my second daughter was born, I decided to stay at home and raise my girls. I thought maybe then the words would find their way back to me. But they did not. Not for many years. It was a long dry spell. As far as writer's block goes, this was a mammoth.
Then our world started to change. The field that was a part of me, the field I respected and held to a high standard appeared to begin a kind of metamorphosis. I had loved journalism from the time I became acquainted with it on the yearbook staff in middle school. It gave me a sense of freedom. It gave me a voice to tell the stories of people and places. I looked forward to talking with people, hearing their stories and making them come alive through their words and mine.
I remember meeting Walter Cronkite, my idol, at a book signing in Houston many years ago. It was one of the most memorable and meaningful moments of my life. He was humble, intelligent and kind. I also had the fortune to meet Anthony Lewis, a two-time winner of the Pulitzer Prize and a columnist for the New York Times. He was another wise man of ethics and integrity. These men were the representation of journalism that I grew up with. They spoke to the truth, ideals and ethics in journalism. They were reporters who could tell a story. While they never hid their emotions, they did not allow their opinions to penetrate a story. Sadly, after they passed, they seemed to have taken those definitive cornerstones of journalism with them.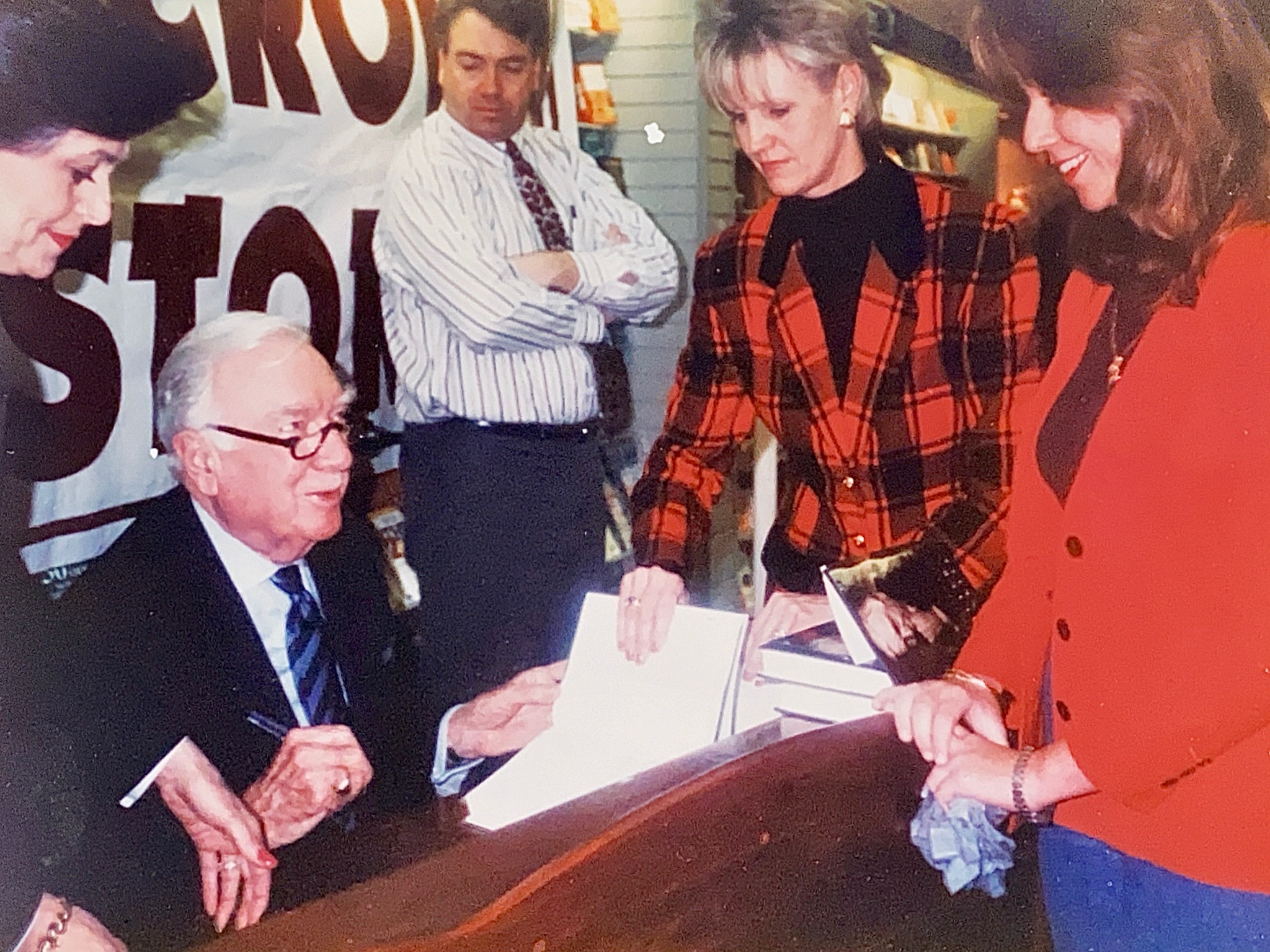 As journalism began to sink like the Titanic into the depths of sensationalism and bias, my heart sank with it. Watching the 2016 election coverage I was dismayed and sickened with the biased and uneven coverage of the candidates, the characterizations, the sensational slant, the editorializing of what should be a news story. Soon thereafter the media truly hit a low, engaging in a battle of insults, rather than representing the words of truth—rather than being a source of information they had become a source of sensationalism.
Today I watch the office of the president minimize the Coronavirus and the media sensationalize it. The seven news values (impact, timeliness, prominence, proximity, the bizarre, conflict and currency) no longer hold the value or definition they once did. We live in a doomsday view of the world. Separation appears to be the key ingredient—using words and stories to divide a nation, rather than bring it together. It was 39 years ago this week, on March 6, 1981, when Walter Cronkite signed off for the last time with his phrase, "That's the way it is." It was positive, hopeful and comforting back then. Were it said today, sadly, the phrase would bring more of a negative inference.
The world needs more positive stories, more Steve Hartmans, more Walter Cronkites. We need stories that bring us together, rather than segregate and isolate us.
I started ivana2u.com for this reason. I chose to use my 25 years of journalistic experience to start writing again—writing the kinds of stories most people I speak with want to hear. I wanted to tell the stories of various people and places because at ground zero, we are all the same. The stories I tell are not political in nature; they are not divisive; and they are not even focused on the stacking of news values. They are stories of the heart. They are the profiles of people and places, and often offer a personal twist.
My hope is that you enjoy them and that they offer warmth, positivity and hope of a world united.
***If you have a story to tell, please feel free to reach out: ivana@ivana2u.com***